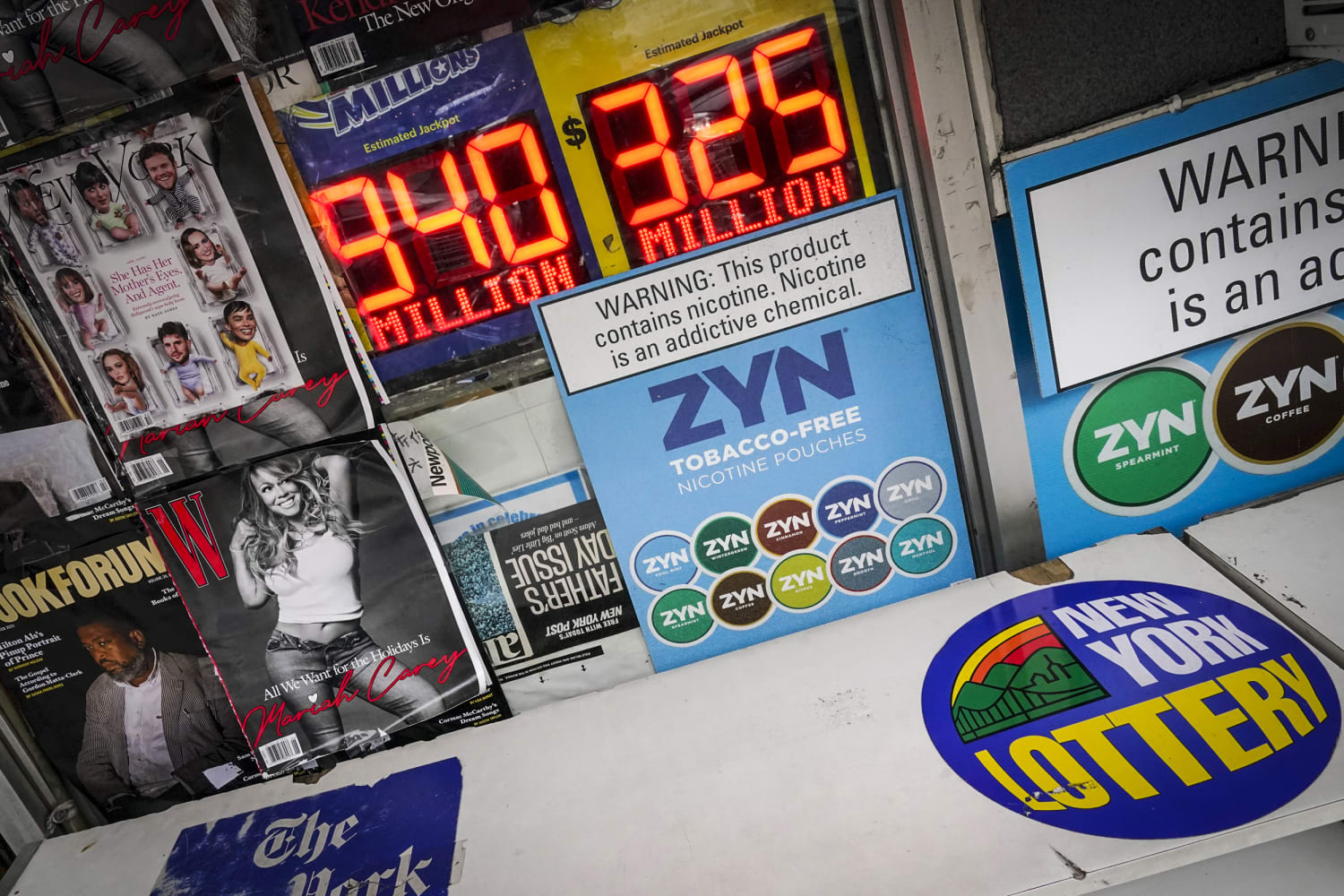 No one claimed a winning $940 million Mega Millions jackpot on Friday night, pushing the next drawing to more than $1 billion.
Since no one took home the jackpot, the next Mega Millions jackpot on Tuesday night grows to an estimated $1.1 billion, its website showed.
The numbers drawn on Friday night were 3, 20, 46, 59, 63 and Mega Ball 13.
The odds of taking home the winning jackpot were slim. one in 302.6 million. Friday night's drawing was the sixth largest in US history. The jackpot has been growing for more than two months.
The three jackpots won in Mega Millions history exceed $1 billion. They were won in 2018, 2021 and 2022.
No one has won the Mega Millions jackpot since October 14, when the jackpot was $502 million. People who bought tickets in California and Florida split it, game officials said.
The largest Mega Millions jackpot ever won was a $1.5 billion jackpot in 2018.
The largest lottery jackpot ever won in the US was the $2.04 billion Powerball jackpot won in November.
Mega Millions is played in 45 states, as well as Washington, DC, and the US Virgin Islands.
phil helsell Y The Associated Press contributed.