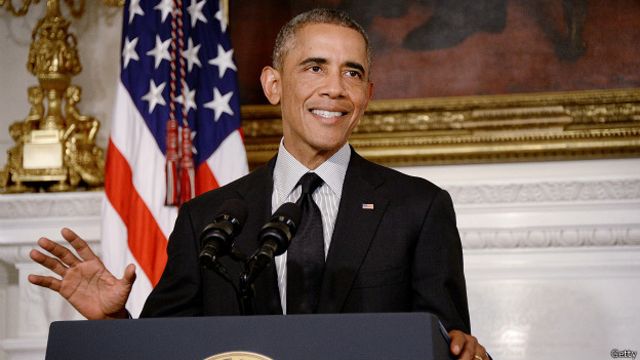 The president of the United States, Barack Obama, highlighted on Tuesday the coalition of countries that on Monday carried out the first airstrikes against the self-styled group Islamic State (IS) in Syria.
In a brief address from the White House, the president said the strength of the coalition shows Washington is not fighting the militants alone, noting their support for the five Arab countries that took part in the offensive.
Obama also explained that the overall operation against IS will take time and they expect various challenges in the process.
On Monday night, the government staged the first airstrikes against IS in Syria, in an operation that was carried out by the United States, Saudi Arabia, the United Arab Emirates, Jordan, Bahrain and Qatar.
As explained by the BBC World correspondent in Washington, Thomas Sparrow, Obama's announcement came shortly before he traveled to New York, where he highlighted his strategy against the militants in the United Nations General Assembly.
Before Obama's announcement, the State Department said it had informed the Syrian regime of its intentions, though it did not seek its permission or coordinate its actions with President Bashar al-Assad.