Ukrainian tennis player Marta Kostyuk caused an uproar at Roland Garros on Sunday when she refused to shake hands with Belarusian Aryna Sabalenka following their loss in the first round of the French Open.
Kostyuk did not make eye contact with the reigning Australian Open champion after the 6-3, 6-2 loss. He received a loud round of boos and whistles as he came up to greet the chair umpire. She told reporters after the game that she was surprised by the response.
«I have to say, I didn't expect it…Honestly, people should be ashamed,» Kostyuk said.
CLICK HERE FOR MORE SPORTS COVERAGE ON FOXNEWS.COM
He explained that he saw news from kyiv that at least one person was killed in a large drone strike launched by Russia. Belarus has helped Russia in its campaign against Ukraine.
«It's something I can't describe, probably. I try to put my emotions aside every time I go out on the court. I think I'm better than before, and I don't think it affects me as much on a daily basis, but yeah, it's just, I don't know «, said. «Not much to say, really. It's just part of my life.»
Sablenka said that she first thought the reaction was directed at her.
«At first, I thought they were booing me,» he said. «I was a bit confused and thought, 'Okay, what do I do?'»
MIKAEL YMER BREAKS RACKET, REFEREE'S CHAIR AT TIRADE TENNIS MATCH AT LYON OPEN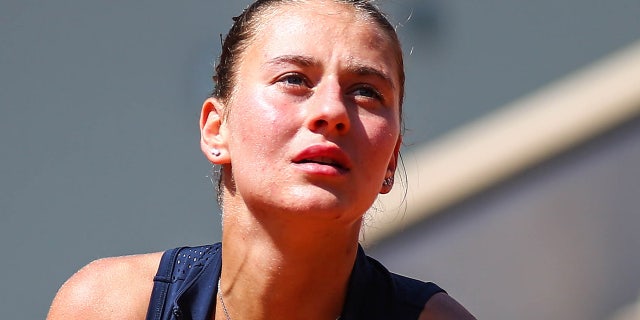 He asked the chair umpire what was going on, but then realized that the fans on court might not have known that the Ukrainian tennis players refused to shake hands with the Russian and Belarusian players after matches.
«They saw it as disrespectful (to) me,» Sablenka said.
She added that her Sunday was «emotionally hard» because of the war and having to face a player from Ukraine.
«You're playing against (a) Ukrainian and you never know what's going to happen. You never know how people will support you or not.» Sablenka said. «I was worried, like people were against me, and I don't like to play when people are so against me.»
Sablenka said that no one supports the war in Ukraine and that she would do anything to stop it if she could.
Kostyuk said that he wondered why Sablenka would not come out and say that he «personally does not support this war.»
«I don't know why it's a difficult situation,» he said. «I don't know what other players are afraid of. I'm going back to Ukraine, where I can die any second from drones or missiles or whatever.»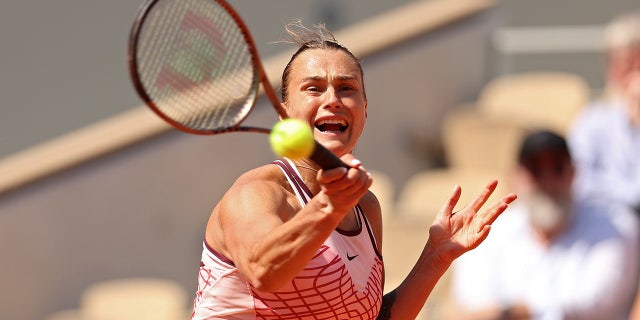 CLICK HERE TO GET THE FOX NEWS APP
Sablenka, the No. 2 seed, will take on fellow Belarusian qualifier and compatriot Iryna Shymanovich in the second round.
Associated Press contributed to his report.