Uche Nwaneri, a former NFL offensive lineman who played seven seasons for the Jacksonville Jaguars, has died, the team announced Monday. He was 38 years old.
Nwaneri died Friday at his wife's home in West Lafayette, Indiana, after making a trip from Georgia, according to the Lafayette Journal & Courier. Tippecanoe County Coroner Carrie Costello said Nwaneri's wife found him unconscious in a bedroom at her home around 1 am ET and called for help.
CLICK HERE FOR MORE SPORTS COVERAGE ON FOXNEWS.COM
Costello said there were no signs of an offending player and a preliminary investigation determined the former NFL player died of a possible heart attack.
News of Nwaneri's death reverberated through the NFL world.
COLTS' SATURDAY JEFF RIPS CELEBRATING KAYVON THIBODEUX AS 'FLAVORLESS' AND 'JUST GARBAGE'
Nwaneri's parents immigrated to the United States from Nigeria in the 1970s, according to the Journal & Courier. He was born in Dallas, Texas, and went to Purdue to play college football.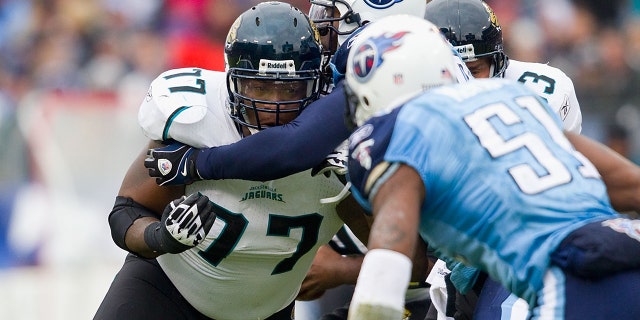 The Jaguars took him in the fifth round of the 2007 draft and he worked his way up to being a starting guard protecting quarterbacks like David Garrard, Luke McCown, Blaine Gabbert and Chad Henne.
He made 92 starts for Jacksonville out of 104 games he appeared in over the course of his career.
Jacksonville released him after the 2013 season, and he hit the free agent market in March 2014. He signed with the Dallas Cowboys later that summer, but never latched on to the team and was released before the start of the season.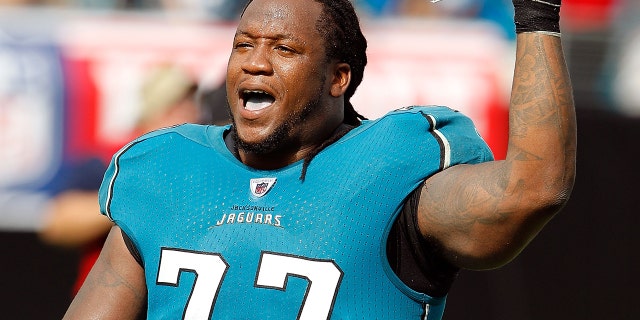 CLICK HERE TO GET THE FOX NEWS APP
In his post-game run, Nwaneri launched a YouTube page to comment on NFL happenings. He recently posted a short on YouTube talking about the late Franco Harris.