Paul Skenes is making a lot of money right now.
Skenes, the No. 1 pick in this month's MLB Draft, signed his contract with the Pittsburgh Pirates that includes a $9.2 million bonus, the most ever awarded to a draft pick.
The right-hander's contract tops Spencer Torkelson's from 2020 when he signed with the Detroit Tigers for $8.42 million. The first baseman played just one minor league season before making Detroit's Opening Day roster last year.
CLICK HERE FOR MORE SPORTS COVERAGE ON FOXNEWS.COM
Skenes just won the College World Series with LSU after defeating SEC rival Florida in three games (best-of-three series), and was named the tournament's Most Outstanding Player.
In the college season, he went 12-2 with a 1.69 ERA and a 0.75 WHIP in 19 starts with 209 strikeouts in 122.2 innings. He was also named National Pitcher of the Year and winner of the Dick Howser Trophy, which is awarded to the national college baseball player of the year.
«It was a pretty easy decision, with the organization and the people that are here,» Skenes said. «I was very comfortable wanting to come here. Overall, it was a very easy offer, in my opinion, to accept.»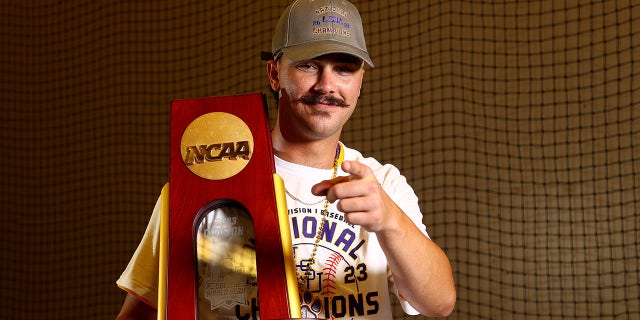 Skenes hopes he won't have to spend too much time in the minors. He thinks he's almost ready for the show.
«I think in terms of my stuff, I think I'm pretty close,» Skenes said when asked if he thought he was ready to jump right into the big leagues. «It's a different game, and obviously I've never been on a major league field. I'm going to do everything I can to get there as soon as possible and whatever that requires physically, mentally, whatever, I'm going to do what whatever it takes to get there as soon as possible. There are different challenges, and I think it's much more demanding than college.»
His stuff is nasty: His fastball hits triple digits and his speed has become real weapons in his arsenal.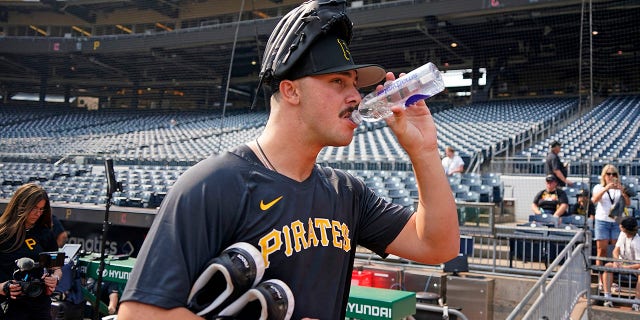 CLICK HERE TO GET THE FOX NEWS APP
Skenes' teammate at LSU, outfielder Dylan Crews, was the second pick by the Washington Nationals.
Associated Press contributed to this report.