When the storms became too intense for the baseball diamond to handle, Boston Red Sox fans made their trip to Fenway Park worth it.
The heavens opened as the Red Sox played the New York Mets on Friday night, resulting in the suspension of the game in the fourth inning. The game will be made up on Saturday afternoon.
The rain was so heavy that the stairs looked like waterfalls and the warning track looked like a swamp.
CLICK HERE FOR MORE SPORTS COVERAGE ON FOXNEWS.COM
Fans quickly realized that the game probably wouldn't resume, so they made the most of it.
Not only did the stairs turn into waterfalls, but the esplanade turned into a pool party.
PADRES' JUAN SOTO CONNECTS 910 FEET OF SCHEDULE AMID TRADE SPECULATION
An area of ​​the walkway at the ballpark flooded several inches, leaving many fans unable to walk.
One fan took off his shirt and dove headfirst into the puddle.
And he did it a second time.
Even members of the Sox had trouble getting around the Fenway tunnel. Justin Turner made the trek through thick water and captured it on camera.
When play resumed on Saturday afternoon, the «delay» had officially been 18 hours and one minute, but who's counting?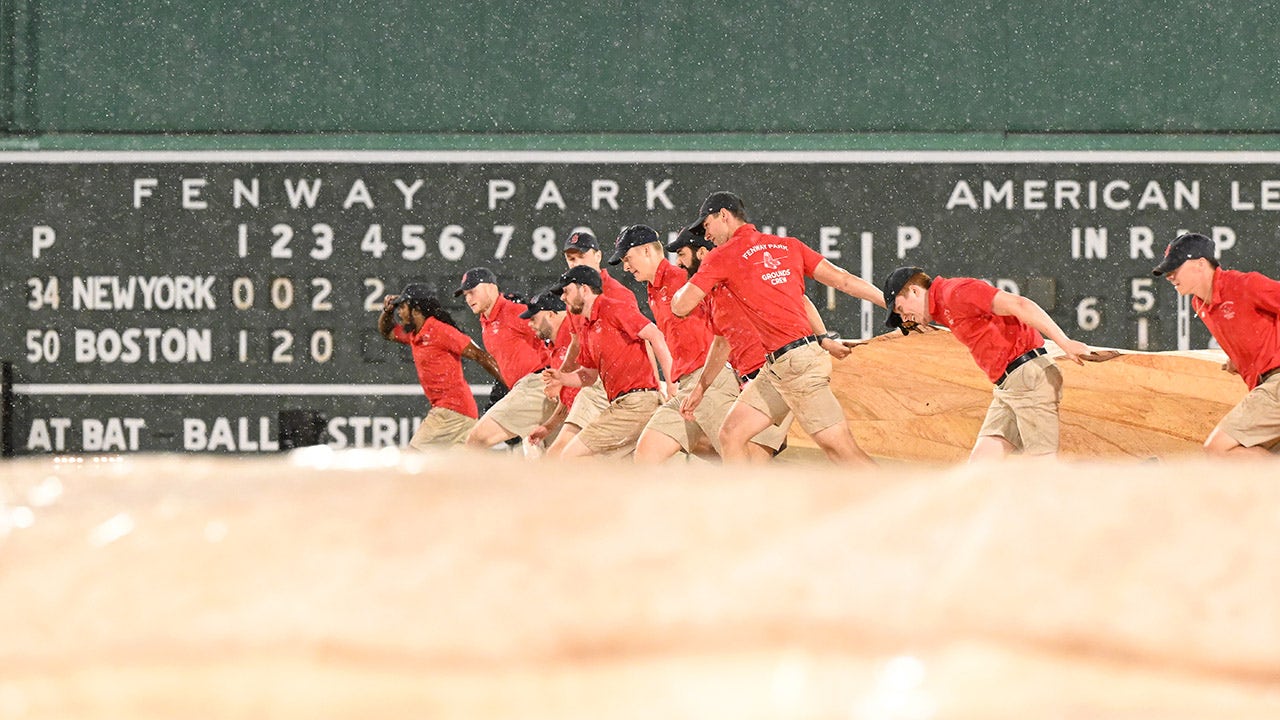 CLICK HERE TO GET THE FOX NEWS APP
The Mets led Boston, 4-3, in the bottom of the fourth at the time of the suspension. The second game is scheduled to start at 7:10 p.m. instead of the normally scheduled start time of 4:10 p.m.