The NBA has handed down its penalties stemming from Thursday night's altercation between Donovan Mitchell of the Cleveland Cavaliers and Dillon Brooks of the Memphis Grizzlies.
The league announced Friday that Brooks has been suspended a game without pay, and Mitchell fined $20,000.
«After missing a layup and falling to the ground, Brooks initiated the altercation by striking Mitchell in the groin area in an unsportsmanlike manner,» the NBA said Friday. «Mitchell then escalated the situation by throwing the ball and shoving Brooks, after which both players continued to physically interact with each other.
CAVS' DONOVAN MITCHELL RIPS GRIZZLIES' DILLON BROOKS AFTER A LOW HIT: 'THIS IS WHO HE IS'
«Brooks will serve his suspension on Sunday, February 5 when the Grizzlies host the Toronto Raptors.»
Both Mitchell and Brooks were ejected in the third quarter of Cleveland's win after Brooks hit the Cavs guard in the groin after missing a layup.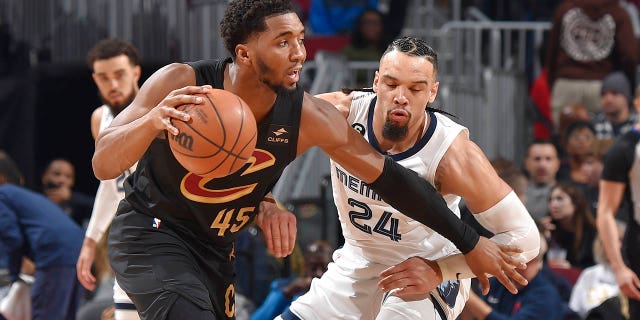 Mitchell criticized Brooks in his postgame press conference, calling the sixth-year pro a dirty player.
CLICK HERE FOR MORE SPORTS COVERAGE ON FOXNEWS.COM
«That's just him,» Mitchell said of Brooks after the game when asked if he felt it was a cheap shot. «We've seen him a lot in this league with him. He and I have had our personal battles for years. Frankly, I've been busting his ass for years. Playoffs, regular season. He does a (good) job on me today, he decides to do something like that. .
«There's no place for that in the game. And you have to protect yourself at the end of the day. This has been brewing for years with me and other guys in the league. Everyone sees it. This is not new.»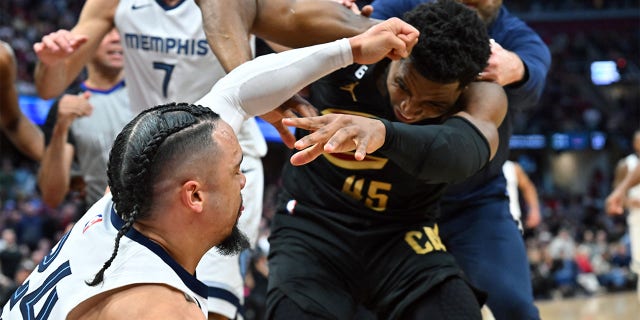 CLICK HERE TO GET THE FOX NEWS APP
Brooks refused to address the altercation after the game, but teammate Ja Morant intervened.
«Anything when it comes to Negative about the Grizzlies«Normally, you know, we take the punishment,» Morant said. «It's not the same. They (the NBA) hate us.»
Associated Press contributed to this report.