Buffalo Bills safety Damar Hamlin was in critical condition at a hospital after collapsing after hitting a hit in the first quarter of «Monday Night Football» against the Bengals in Cincinnati, authorities said.
As the coaches surrounded Hamlin, an ambulance arrived on the field. Hamlin received CPR for almost 10 minutes. Emotional players and coaches stood by, and the Bills got down on their knees to pray.
Hamlin was taken to the University of Cincinnati Medical Center, the announcers of the ESPN broadcast said. Family members were with him, they said.
An NFL statement said the 24-year-old Hamlin was in critical condition.
«Our thoughts are with Damar and the Buffalo Bills. We will provide more information as it becomes available,» the NFL said.
The game was suspended and later postponed. Both teams left the field to their changing rooms after the incident.
The ESPN broadcast team calling the game and their colleagues at the network studio were also excited.
«Monday Night Football» is an ESPN Production airing on ABC.
Hamlin hit a single over Bengals wide receiver Tee Higgins, scrambled to his feet, then fell on his back.
The Buffalo Bills tweeted "Bills Mafia is with you, @HamlinIsland", referring to the player and a name for Bills fans. The Bengals were among the teams that responded with a praying hands emoji.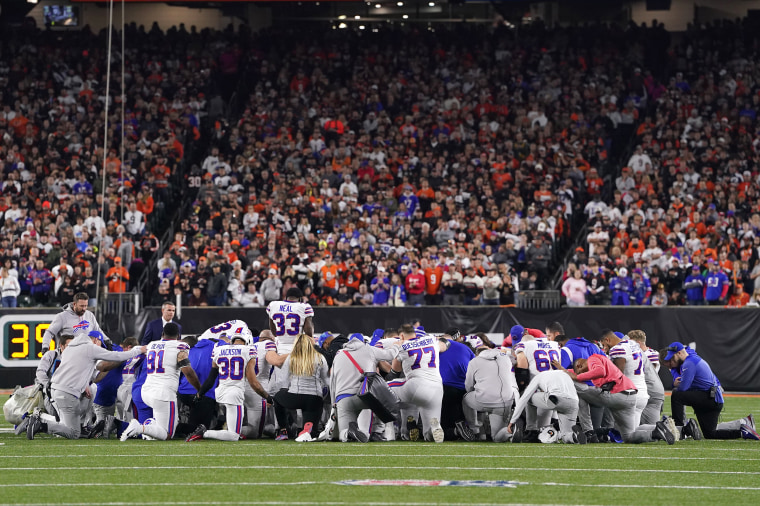 The game was suspended with 5:58 left in the first quarter. The NFL officially postponed the contest shortly after 10 p.m. ET.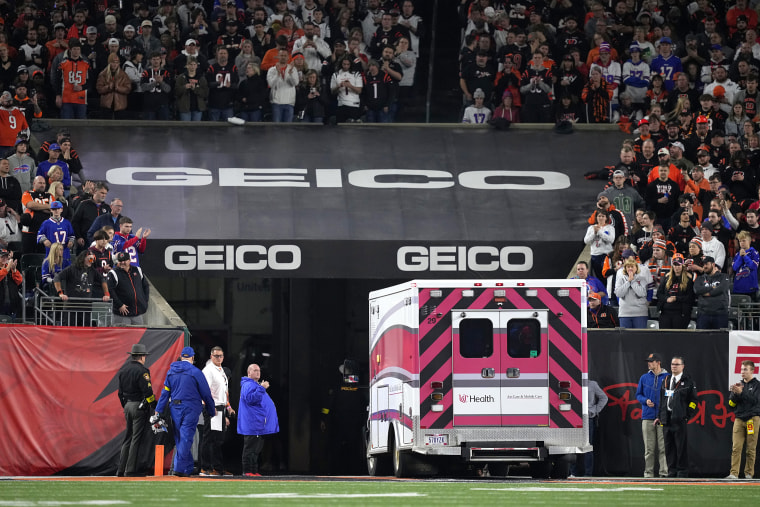 The NFL Players Association, which is the union of players, tweeted «Sending big prayers and love to» Hamlin.
Hamlin is a native of McKees Rocks, Pennsylvania, which is near Pittsburgh, and was selected in the sixth round of the 2021 NFL draft.
The Pittsburgh Steelers too tweeted «We send our thoughts and prayers to Damar Hamlin, her family» and the Buffalo Bills.
This is a developing story. Please check for updates.