He Kosovo Olympic Committee on Tuesday urged the International Olympic Committee (IOC) to open «disciplinary proceedings» against Novak Djokovic after saying his statement at the French Open about the recent conflict in the region could set a «dangerous precedent.»
The committee issued a statement from its chairman, Ismet Krasniqi, in response to the message Djokovic wrote on a camera lens following his first-round win at Roland Garros Monday.
«Kosovo is the heart of Serbia. Stop the violence,» Djokovic wrote in Serbian, the same day 30 NATO peacekeepers were injured when police and ethnic Serbs clashed during demonstrations in Zvecan.
CAMERON NORRIE RETURNS NOVAK DJOKOVIC'S SPORTS FOULING CRITICISM: «I'VE NEVER SEEN THAT BEFORE»
«Yesterday, we and the world witnessed another incident, this time involving a Serbian tennis player, Novak Djokovic, who once again and for the third time violated the principles of the sport, infringed the fundamental principles of the IOC charter at the point of the political neutrality. and involved another political statement in the sport,» Krasniqi's statement said.
«Novak Djokovic has once again promoted the propaganda of the Serbian nationalist and has used the sports platform to do so. Furthermore, the post-match statements, made by a public figure without any feeling of remorse, directly result in an increase in the level of tension and violence between the two countries, Kosovo and Serbia».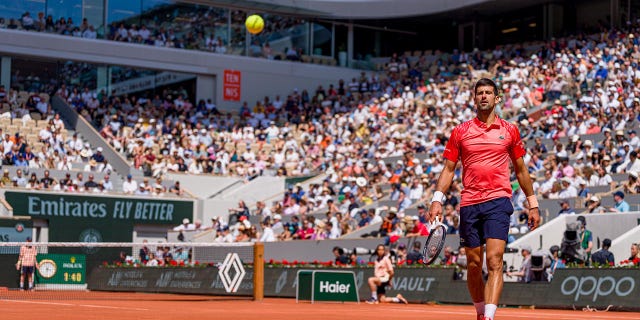 Djokovic addressed the backlash during a post-match press conference, where he explained his stance against war and conflict. He said he had a sense of «responsibility» to make a statement because of his public figure status and because he is the «son of a man who was born in Kosovo.»
CLICK HERE FOR MORE SPORTS COVERAGE ON FOXNEWS.COM
«My position is clear: I am against wars, violence and any type of conflict, as I have always said publicly,» he said. «I empathize with everyone, but the situation with Kosovo is a precedent in international law.»
But Krasniqi argued in his statement that Djokovic's message is «dangerous for the future of the sport if it is not punished» and called on the IOC to seek disciplinary action.
«I respectfully urge the IOC to react within its framework and request the ITF (International Tennis Federation) to follow the principles regulated by the Olympic charter and investigate this matter by opening disciplinary proceedings against the athlete,» Krasniqi said.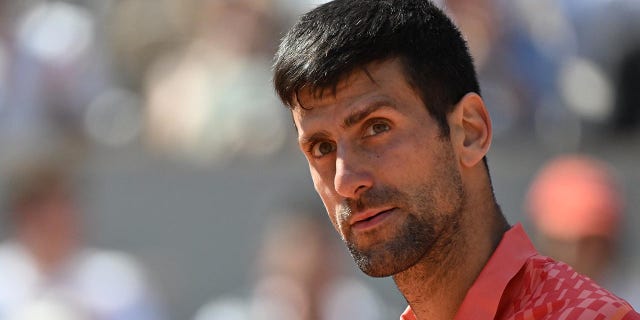 CLICK HERE TO GET THE FOX NEWS APP
«Regardless of the fact that Novak Djokovic is one of the best tennis players in the world, such repeated behavior cannot be tolerated as it sets a dangerous precedent that sport can be used as a platform for political messages, agendas and propaganda,» he added. Krasniqi. .
Djokovic's actions have already been condemned by French Sports Minister Amelie Oudea-Castera, who said it was «not appropriate.»
The ITF has not opened a disciplinary case.
Associated Press contributed to this report.