New York Knicks guard Josh Hart became the father of twins for the first time earlier this month, but it happened during the team's Eastern Conference playoffs. With the Knicks gone now, he's had more time to spend with his wife, Shannon, and his babies.
But fatherhood has Hart asking a few questions, one of which had the sports world collectively scratching its heads Tuesday.
No, it wasn't about the best way to get their babies to stop crying, or the optimal diaper-changing routine. Instead, he had to do with his wife.
CLICK HERE FOR MORE SPORTS COVERAGE ON FOXNEWS.COM
«Have you ever tasted your loved ones breast milk? Asking for a friend,» Hart tweeted.
Not only basketball fans commented under the post, but some prominent figures in sports did as well.
Former NFL quarterback Dan Orlovsky, a father of three, said «100%» in Hart's post.
CARMELO ANTHONY 'IN PEACE' WITHOUT WINNING THE NBA CHAMPIONSHIP: 'I HAVE WON IN MY LIFE'
Sacramento Kings All-Star point guard De'Aaron Fox added: «Actually, I'm not surprised you asked the question less than a month ago.»
Hart responded to Fox, saying, «Bro I know all the new dads were wondering,» with a bunch of laughing emojis prefaced his response.
Even Hart's former teammate on the Portland Trail Blazers, CJ McCollum, gave a more definitive answer.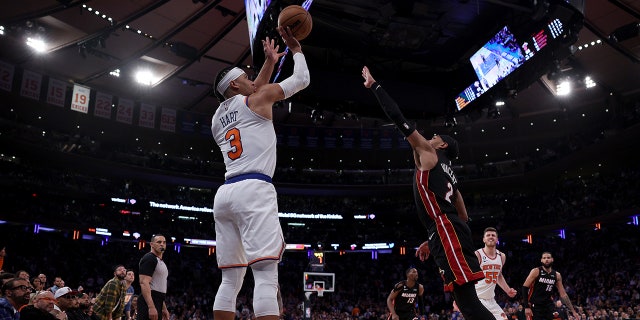 «Sick talk,» he said with a laughing emoji. «I heard it goes down like almond mlik.»
Hart replied, «I'm not going to lie to you, brother…it's better.»
After seeing all the comments and testimonials from NBA stars and fans, Hart couldn't help but laugh.
«Damn I can't lie they're all hilarious,» he tweeted on Wednesday.
Hart is known to be a fun guy on and off the court, as well as a tough competitor. The Knicks learned that quickly when he was traded to the Big Apple from Portland earlier this year.
ANGRY KNICKS FANS DESTROY AND TRUMPLE ON ALL-STAR JULIUS RANDLE'S SIGN AFTER PLAYOFF DEPARTURE
Hart, 28, has a player option for this season with the Knicks that would pay him $12.96 million if he opted in. If he did, he would become an unrestricted free agent in 2024.
Hart made a quick impact with the Knicks in 25 regular-season games, averaging 10.2 points, seven rebounds and 3.6 assists as a reserve (he started one game). However, he ended up starting five playoff games, two in the Cleveland series and three in the Miami series, for head coach Tom Thibodeau.
Next season, Hart is expected to be a key player in helping the Knicks return to the playoffs. In the meantime, he will continue to adjust to fatherhood.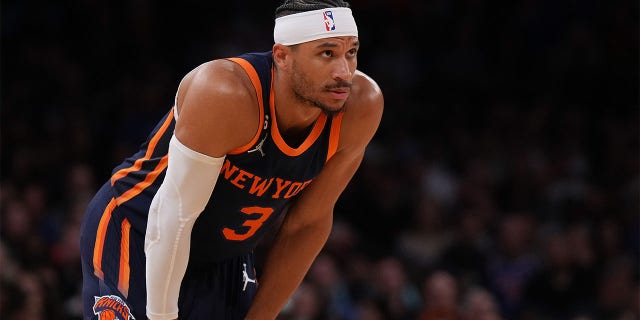 CLICK HERE TO GET THE FOX NEWS APP
You can also reach out on social media to get more opinions.