New York Giants Head coach Brian Daboll honored Buffalo Bills safety Damar Hamlin with a special hat during practice Wednesday, describing him to the media soon after as «a tremendous young man.»
Daboll, who served as bills offensive coordinator During Hamlin's rookie season last year, he opened Wednesday's news conference with a strong message of support for Hamlin, who remains in critical condition at the University of Cincinnati Medical Center after going into cardiac arrest during the game. Monday against the Bengals.
«On behalf of our organization, myself, Joe [Schoen]the players, some of the coaches, some of the staff, many of us have been close to Damar, we offer our prayers to him, to his family, to the people of that organization.»
NHL HALL OF FAMER SENDS MESSAGE IN SUPPORT OF DAMAR HAMLIN WHILE REMEMBERING SIMILAR INCIDENT
He continued: «They've been through a lot and this is tragic. It was tragic to watch. I feel sorry for Damar, most importantly his family, but also for all the players and coaches who are around him every day. He is a tremendous young man.» . And I just pray for his recovery.»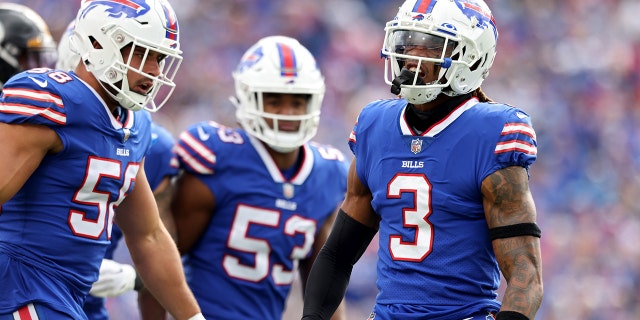 Daboll was also seen wearing a baseball cap with Hamlin's Number 3 in honor of sophomore safety.
CLICK HERE FOR MORE SPORTS COVERAGE ON FOXNEWS.COM
He declined to discuss the details of what he said when he addressed the team, but said the team's physiologist spoke with them and the team's chaplain led a prayer.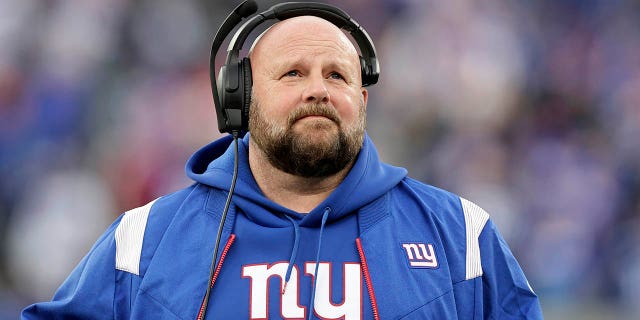 CLICK HERE TO GET THE FOX NEWS APP
The Giants clinched their first playoff berth in six years with Sunday's win over the Indianapolis Colts But Monday's terrifying scene has led players and teams across the league to repeat the same message: Some things are more important than football.