As the health of Buffalo Bills safety Damar Hamlin lingers on the minds of many in the sports world, questions still linger over what the NFL will do about the team's game against the Cincinnati Bengals.
The NFL postponed the game in the first quarter after play was halted while medical staff attended to Hamlin. The defensive back went into cardiac arrest and needed to have his heartbeat restarted on the field before being rushed to the hospital, the Bills said.
CLICK HERE FOR MORE SPORTS COVERAGE ON FOXNEWS.COM
Carson Palmer, who played for the Bengals among other teams and was a three-time Pro Bowler, appeared on «Fox & Friends» Wednesday and told co-host Brian Kilmeade that he didn't think the game would resume or be replayed.
«I don't think you can repeat this game,» Palmer said. «They have to finish the Week 18 games this week and then the playoffs start the following week. If they were going to repeat this game on Thursday, we'd hear it, I think, right now. Maybe you'd call it a wash and give every team a tie and move on».
BILLS LEGEND ANDRE REED KNOWS 'RESISTANT' BUFFALO COMMUNITY WILL BE UNITED BY DAMAR HAMLIN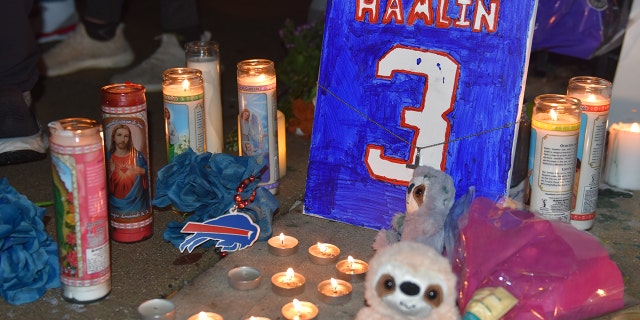 Saturday and Sunday will host the NFL's final slate of games for the regular season. The league has a bye week between the conference championships and the Super Bowl, but it's unclear if they would delay the games to make up for the Bills-Bengals game.
«The NFL continues to be in regular contact with the medical team treating Damar Hamlin, as well as the Bills and Bengals organizations and the NFL Players Association,» the NFL said Tuesday. «After speaking with both teams and NFLPA leadership, NFL Commissioner Roger Goodell informed clubs today that Bills-Bengals play will not resume this week.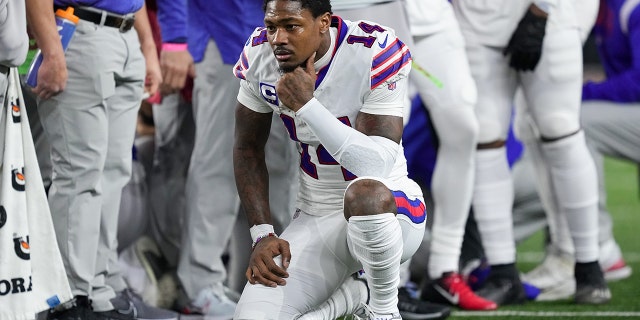 CLICK HERE TO GET THE FOX NEWS APP
«The NFL has not made any decisions regarding the potential resumption of play at a later date. The league has not made any changes to the week 18 regular season schedule. We will continue to provide additional information as it becomes available.» .