In his statement on the case in December, BND President Bruno Kahl said the success of the investigation would depend on ensuring that as little information as possible was made public.
"Moderation and discretion are very important in this particular case. With Russia, we are dealing with an actor from the other side whose unscrupulousness and willingness to use violence we must take into account," he said. «Every detail of this operation that is made public means an advantage for this adversary in his intention to harm Germany.»
A former senior BND official, Gerhard Conrad, He said that until the precise nature of the suspect's work in the intelligence service is publicly revealed, it was too early to assess any possible consequences of the alleged spying. "To get a reliable picture here, we would have to know the specific function of the accused employee," said Conrad, now a visiting professor in intelligence studies at King's College London.
Apart from the BND case, a German man was found guilty in November of passing information to Russia while working as a reserve officer in the German army.
German authorities are also examining whether two officials from Germany's federal economy ministry were spying for Russia, according to Die Zeit newspaper. The officials under investigation worked on energy supply issues, possibly putting them at the center of pivotal decisions about Russia's now-suspended Nord Stream 2 natural gas pipeline to Germany.
The Federal Office for the Protection of the German Constitution, BfV, which is the rough equivalent of the FBI, declined to comment on the case.
The Federal Ministry for Economic Affairs and Climate Action said it could not comment directly on any specific case, but said it works closely with federal law enforcement authorities. On energy, the ministry has «completely revised the previous government's Russia-friendly policy» to reduce Germany's dependence on Russian natural gas, he said.
Angela Merkel, a Christian Democrat considered wary of friction with Russia, had served 16 years as chancellor before stepping down in 2021. Olaf Scholz of the left-wing Social Democrats succeeded her as Germany's leader, forming a coalition with the Greens. and the Free Democrats. .
'Russian services are relentless'
For more than two decades, Russia has waged a relentless and often successful campaign of espionage and political warfare against Germany, infiltrating the country's political elites and security services, according to former US intelligence agents, Western officials current and members of the parliament of Germany.
"The Russians have invested a lot of time and effort in penetrating German institutions at all levels. The Russian services are relentless and have benefited from a weak counterintelligence atmosphere in Germany,» said John Sipher, a former CIA intelligence officer who worked for the agency's clandestine service for 28 years and had postings in Europe, Asia and other places.
"So when you have a weak defense combined with a focused and relentless offense, you can expect that there are numerous sources within the German government and the business elite who are following orders from Moscow," he said.
In 2019, a former Chechen separatist fighter was shot dead in Berlin's Tiergarten park; eventually a German court convicted a Russian citizen who authorities said was an officer of the Russian national intelligence service FSB acting on orders from Moscow.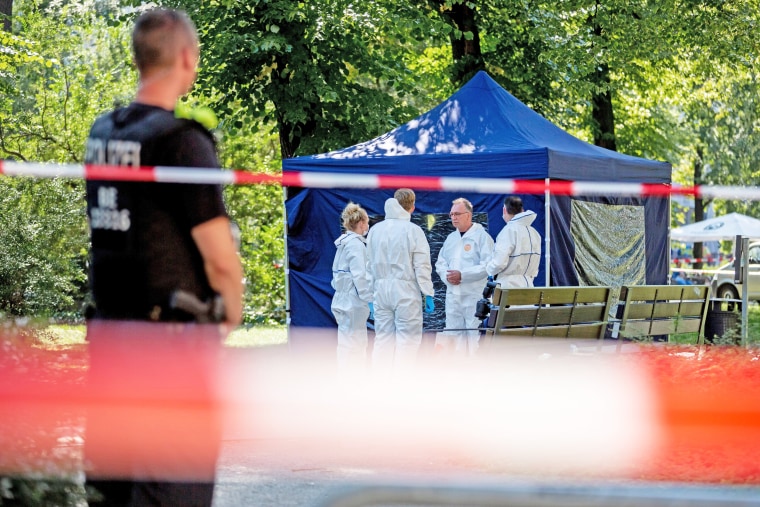 Russia denied the accusations. At his trial, the convicted murderer, Vadim Kraskikov, denied acting on Moscow's orders.
«The assassination in the Tiergarten shows that Russia has the impression that Germany is so weak that it can commit a contract killing in broad daylight in the government quarter of Berlin,» said a member of the German parliament. «That tells you something.»
Germany consistently underestimated the Russian threat and gave counterintelligence work a low priority, but that is now changing in the wake of Russia's invasion of Ukraine, Western experts and officials have said.
"It is clear that we also need to take a completely different counterintelligence approach than we have had in the past," von Notz said. "We have been calling attention to this for a long time. In view of the sharp increase in security threats following Russia's aggressive war in Ukraine, which violated international law, we must act very decisively.»
Conrad, the former BND agent, said decision-makers in Germany did not pay attention to concerns repeatedly raised by the security services about Berlin's approach to Russia in the past, including reliance on gas imports. Russian native.
"The services have been the unheard of warnings here for years," Conrad said.
The German government has proposed plans to reform the intelligence service to give it more funding and clearer legal authority to carry out its mission.
The BND has been hampered by a lack of resources, with its technology lagging behind many of its partners, and a cumbersome legal framework that makes countering adversaries inside Germany extremely difficult, according to Conrad and other experts.
"The BND law does not meet current needs," Krieger said.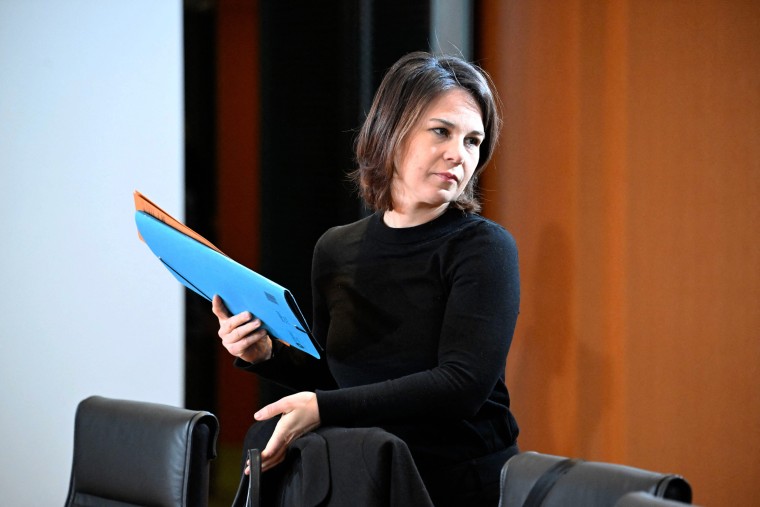 Given the country's Nazi past and the totalitarian legacy of Soviet-controlled East Germany, politicians have been reluctant to empower German security services and have sought strict safeguards for privacy and civil liberties. German leaders, painfully aware that Germany invaded Russia in World War II, have also tried to avoid confrontation, hoping that economic ties could reduce tensions. But the invasion of Ukraine has triggered a sea change politically, with Berlin now supplying Kyiv with artillery and tanks while backing sanctions on Russia's economy.
Last April, Berlin expelled 40 Russian embassy employees for allegedly working for Russian intelligence services. Announcing the move, German Foreign Minister Annalena Baerbock said the employees «have worked every day against our freedom and against the cohesion of our society here in Germany.»
Western officials and former US intelligence agents called the expulsions and the ongoing investigation of the BND employee a positive sign that Berlin's attitude has changed.
«This government is serious about the problem,» said a Western official familiar with the matter.
Germany's intelligence services failed to anticipate that Russia would invade Ukraine, a failure that has yet to be the subject of any publicly published «lessons learned» review. Such a review would show that Germany is serious about changing its approach, the Western official said.
"There is definitely a change. The question is, how far do they take it?