Days after an 18-year-old New Mexico man fatally shot three elderly women in a random shootout, police have yet to publicly discuss a motive or reveal why a teenager within hours of graduating would commit such a horrific crime.
He killed Shirley Voita, 79, Melody Ivie, 73, and Gwendolyn Schofield, 97, all in cars. Schofield was Ivie's mother. Armed with three weapons, including an AR-15 rifle he purchased legally, he walked out of his father's Farmington home Monday morning and unleashed a hail of bullets on neighboring houses and passing cars before officers told him. they will shoot fatally
Authorities have said interviews with his family and a note found in his pocket indicated the student had mental health issues. Friends and family who spoke to NBC News about Beau Wilson said the teen was consistently falling behind in class and struggling to deal with his parents' divorce.
A particular sticking point in his life, they said, was leaving his high school's varsity wrestling team in late February. His departure was due in large part to a strained relationship with his head coach, according to Daxton Allison, one of Wilson's former teammates, and Brent Stover, a resigned Farmington High School wrestling coach. recently.
Wilson's mother, Lorry Rodriguez, said her son relied on the team for a sense of purpose and peace as his home and school life fell apart.
"His life was practicing, and when he didn't have that, he didn't have anything," Rodríguez said. "He had nothing to work for. That's all he knew.
Rodríguez blamed herself for not foreseeing the violence that broke out. She said that she knew that Wilson had purchased a firearm, but that she had no concerns about it.
«How did I not know? I wonder that," she said.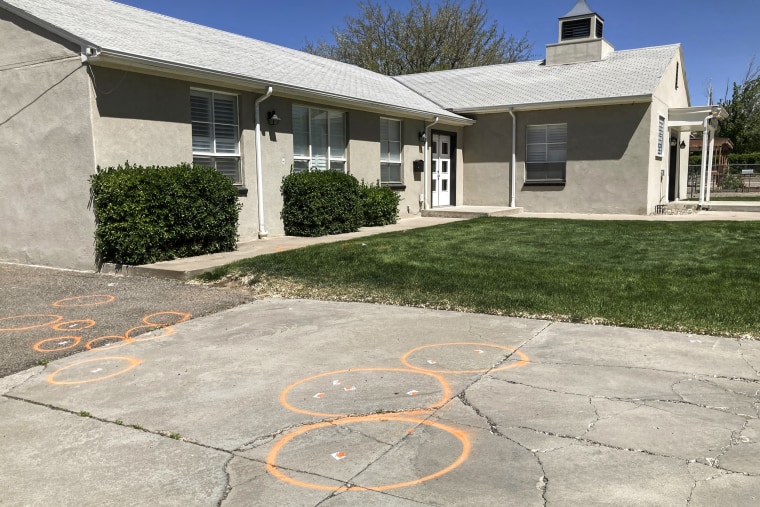 Wilson became the latest shooter to terrorize a community in a nation regularly plagued by gun violence, with shootings in recent weeks at a mall in Texas, a bank in Louisville and a Christian school in Nashville. Authorities said he fatally shot Ivie and Schofield after they stopped their vehicle to help Voita.
A doorbell camera caught Wilson yelling «come kill me» during the barrage, police said. He was wearing a bulletproof vest which he discarded before officers fatally shot him.
At a news conference Thursday, Farmington Police Chief Steve Hebbe said he believed Wilson, in his last moments, «made the decision that he's going to stand his ground and fight until he's killed.»
Mass shootings and suicides are generally preceded by some sort of life stressor, such as a job loss or a romantic rejection, but there's usually a combination of factors at play, according to Dr. Ragy Girgis, associate professor of Clinical Psychiatry at the Columbia University Department of Psychiatry and the New York State Institute of Psychiatry.
In late February, Allison and Stover said Wilson decided to leave the team on his own because he could no longer take the pressure from the head coach.
The coach told NBC News that Wilson was not on the team for the latter part of the school year due to «disciplinary» reasons, but declined to comment further on those reasons, as well as his relationship with Wilson and the claims about his apparent discord.
"What happened between Beau and me stays between Beau and me," he said.
The day he left, Stover said he ran into Wilson and begged him to hold on. But he said the teen was «mentally beaten» at the time.
For six weeks after that, Wilson stopped going to school, Allison said.
"The fight was always what kept him going and keeping his mind straight," said Allison, 18, who has known Wilson for more than a dozen years. "It was an outlet for him. When they took that away from him, he just fell off the Earth."
A person close to Wilson, who asked to remain anonymous, said Wilson's departure from the team «absolutely crushed him.»
"It was his identity. It was his happy place, where he didn't have to worry about things and he felt included," the person said. "And then that instantly goes away, while he's going through this other difficult time. I'm sure this exacerbated this tremendously.»
Artie Martinez, 36, Wilson's older brother, said he was surprised his brother stopped wrestling in his senior year, «which could have been a great year for him.» Artie Martinez, who lives in Arizona and was not intimately familiar with his brother's wrestling, said he also wrestled on the same team and left.
«When you're that age, it looks like the world to you,» he said.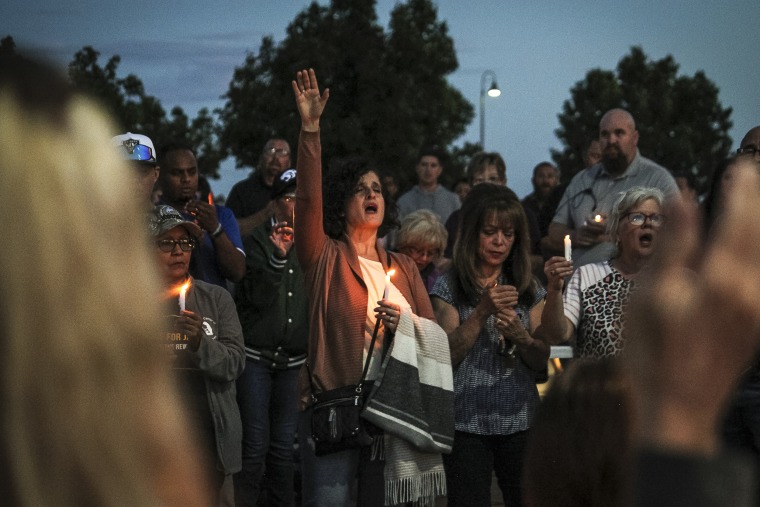 Farmington Municipal School District spokesman Roberto Taboada said the district could not discuss whether Wilson had possible disciplinary action or absences. Taboada said school officials had spoken with the head coach, who described a «regular relationship with his student-athlete.»
Monday's attack caught the team off guard. While Wilson had previously made comments about hurting himself, he never mentioned wanting to hurt anyone else, Allison and Stover said.
Wilson's mother said her son was never diagnosed with mental illness, but was «shy,» «withdrawn» and had social anxiety among his peers. She said that her son never mentioned that he wanted to hurt himself.
To his former team members, Wilson's mental health issues were often visible, but the teen didn't like sharing details about his personal life, they said.
"I tried to talk to him about it, but he wouldn't open up about it," said Ivan Smith Jr., 18, a former team captain who just graduated.
Stover said he was in such disbelief to hear the news that day that he called Wilson's phone immediately. «It's evil, it's unforgivable,» he said. «But I think it was a suicide by a police officer.»
Stover said he learned after the shooting that Wilson had reached out to two other teammates at some point before the shooting and was «talking my head off» in those conversations.
Hebbe said his department is serving subpoenas for school records. Without further comment, the police chief said the note found in Wilson's pocket is «the best we have» to determine a motive.
"I feel a bit lost. I just wonder why,» Stover said. «It must have felt like he was alone.»
If you or someone you know is in crisis, please call 988 to reach the Suicide and Crisis Lifeline. You can also call the network, formerly known as the National Suicide Prevention Lifeline, at 800-273-8255, text HOME to 741741, or visit SpeakingOfSuicide.com/resources for additional resources.