UFC 285 is headlined by the fight between Jon Jones and Cyryl Gane, but they weren't the only superstars at the weigh-in.
Actor Jake Gyllenhaal, burly as ever, also stepped on the scale.
He wasn't fighting. He was only in character in the 1989 «Road House» remake.
CLICK HERE FOR MORE SPORTS COVERAGE ON FOXNEWS.COM
UFC fighters Conor McGregor and Jay Hieron will also star in the film. The latter shares the scene filmed Friday night with Gyllenhaal, who previously starred in «Southpaw.»
Gyllenhaal and Hieron were performing, but their exaltation of the crowd was real, and the crowd made a legitimate noise.
LIAM NEESON 'CAN'T STAND' UFC, SAYS 'LITTLE LEPRECHAUN' CONOR MCGREGOR 'GIVES IRELAND A BAD NAME'
Gyllenhall slapped his face and his character was interviewed about it.
«This f—er just makes me laugh because it's a fucking joke. Come on. Just give me the belt. Just give it to me. Give it to me,» says Gyllenhall.
«I promise you that's the only hit you take. I'll put you to sleep tomorrow night,» Hieron replies.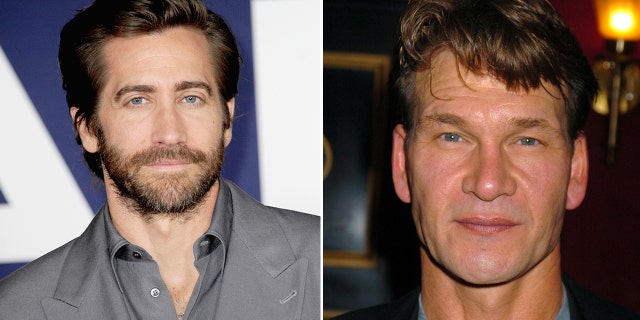 CLICK HERE TO GET THE FOX NEWS APP
The original film starred Patrick Swayze. UFC 285 begins Saturday night in Las Vegas.